September 10th – 14th, 2012, Singapore
Quantum cryptography aims to achieve security from fundamental physical principles, such as the quantum mechanical phenomena of entanglement and Heisenberg's uncertainty principle. In the last few years significant progress has been made in the theoretical understanding of quantum cryptography and its technological feasibility has been demonstrated experimentally. Quantum cryptography is therefore regarded as one of the most promising candidates for a future quantum technology.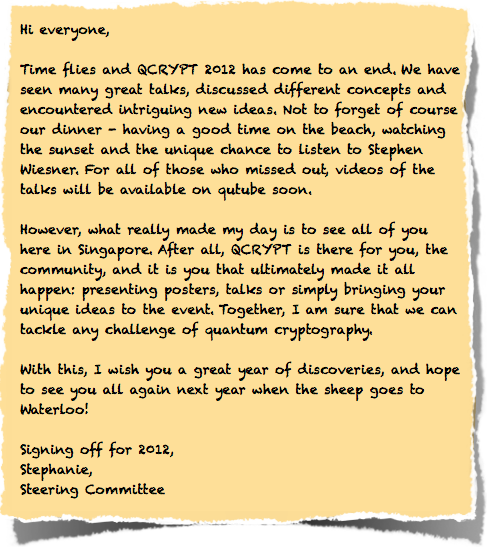 Satellite workshop
Japan-Singapore Workshop on multi-user quantum networks, 17th-20th September 2012, CQT Singapore, organized by Masahito Hayashi and Andreas Winter. More info.
Keep in touch
Stay tuned for news about next year's conference by signing up for the newsletter!
Email:
Posters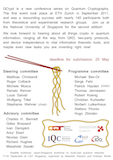 Download the poster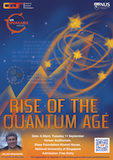 Download the poster

Sponsors
| | |
| --- | --- |
| | Department of Physics |